Welcome.
Hi, I'm Lillian, and to put it bluntly, I have big boobs – a H-cup to be precise.
My cup size has always been bigger than average – which in the UK is a DD – but ultimately, it's down to genetics. At least that's what my mum told me when I was an E-cup at the age of 15.
Last summer I decided that I was going to talk more openly about my boobs and how they affect my style and wardrobe. Packed with advice, recommendations, tips and tricks, I want to address why being top-heavy should never be a problem when it comes to style and confidence.
I should mention, my melons and I haven't exactly been the best of friends. We've fallen out, a lot. Particularly on holidays, while exercising, and almost always over clothing. Why? Let me introduce you to my friends: back-fat Betty, four-boob Felicia, cleavage Carol, shoulder-strain Sue, posture Patricia and generally-ginormous Geraldine.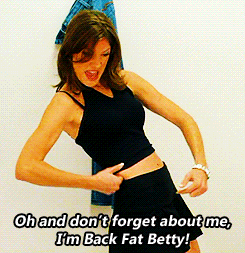 While on holiday, I'll spend near to all day in a bikini, but because of my friends every summer would mean that I never truly relaxed. I would think about my every move before I made it: how I would stand to hide Betty, how I would sit to support Sue, how I would walk so Geraldine wouldn't jiggle, how I would sunbathe so they didn't look saggy – you get the picture.
But last summer, something changed. I became absolutely exhausted, completely fed-up, and finally, made an effort to relax. Of course, changing my mentality didn't happen overnight, but what I didn't anticipate was, how the beginnings of my self-acceptance could inspire those around me, in particular a friend I was with. I won't go into detail about what she shared with me, because it's very special, but in that moment I knew I wanted to try and help more people feel the same positivity.